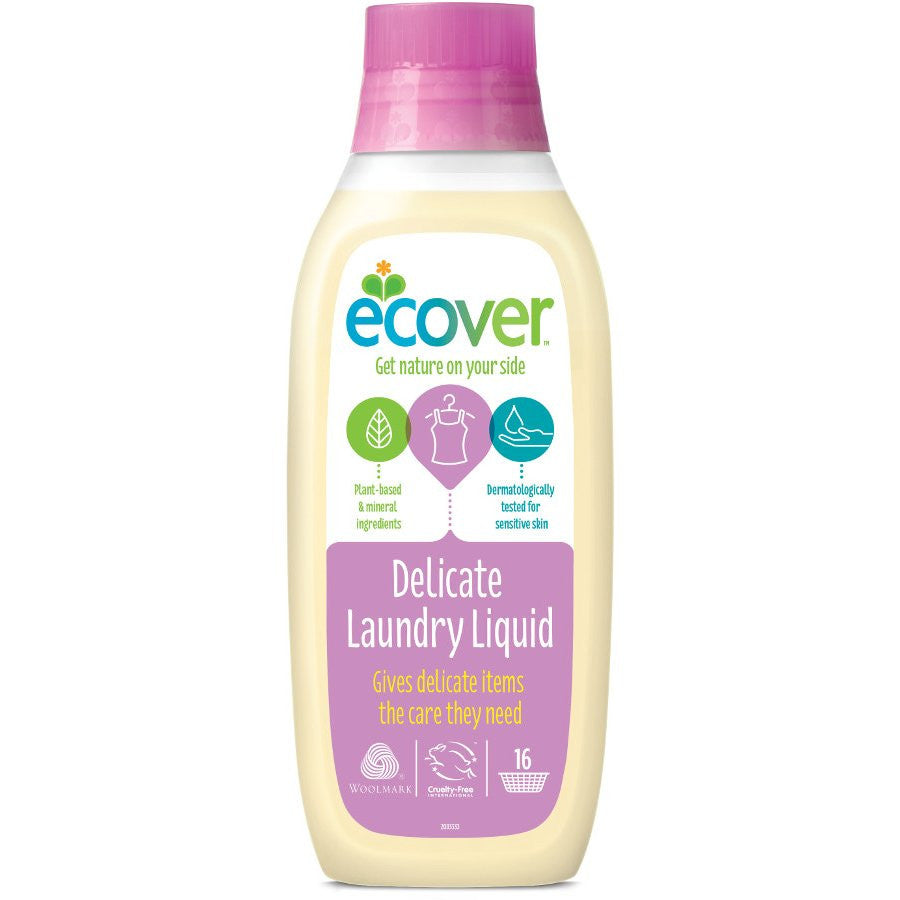 Ecover Delicate Laundry Liquid - Waterlily & Honeydew - 750ml
Ecover Delicate Wash is ideal for fine fabrics, silks and woollen materials. Used either in your washing machine or as a hand-washing cleaner, it is designed to preserve the softness of delicate fibres and protect their colours. Gently perfumed with plant based ingredients, this Delicate Wash will leave your garments clean and fresh.
Instructions for use:
For machine washing: pour 1½ capfuls (45 ml) of Ecover Delicate into your machine's dispenser. Run your machine as per the manufacturer's instructions.
For hand washing: dilute 2/3 capful (20 ml) of Ecover Delicate in 5 litres of warm water. Wash your garments as normal.
---
More from this collection