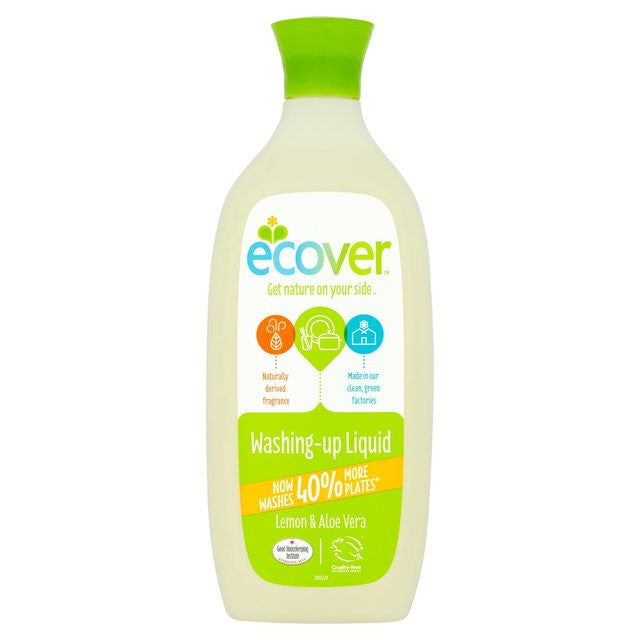 Ecover Washing Up Liquid With Lemon & Aloe Vera 1L
Cleans and degreases efficiently using the power of nature.
Kind to your hands thanks to plant based ingredients.
Not based on petrochemical ingredients. *no residue of unnecessary chemicals left on your dishes.
Optimum level of biodegrability.
Minimum impact on aquatic life.

Instructions for use: One squeeze is enough for a sink full of normally dirty dishes. Cleans effectively without producing excessive bubbles.
---
More from this collection