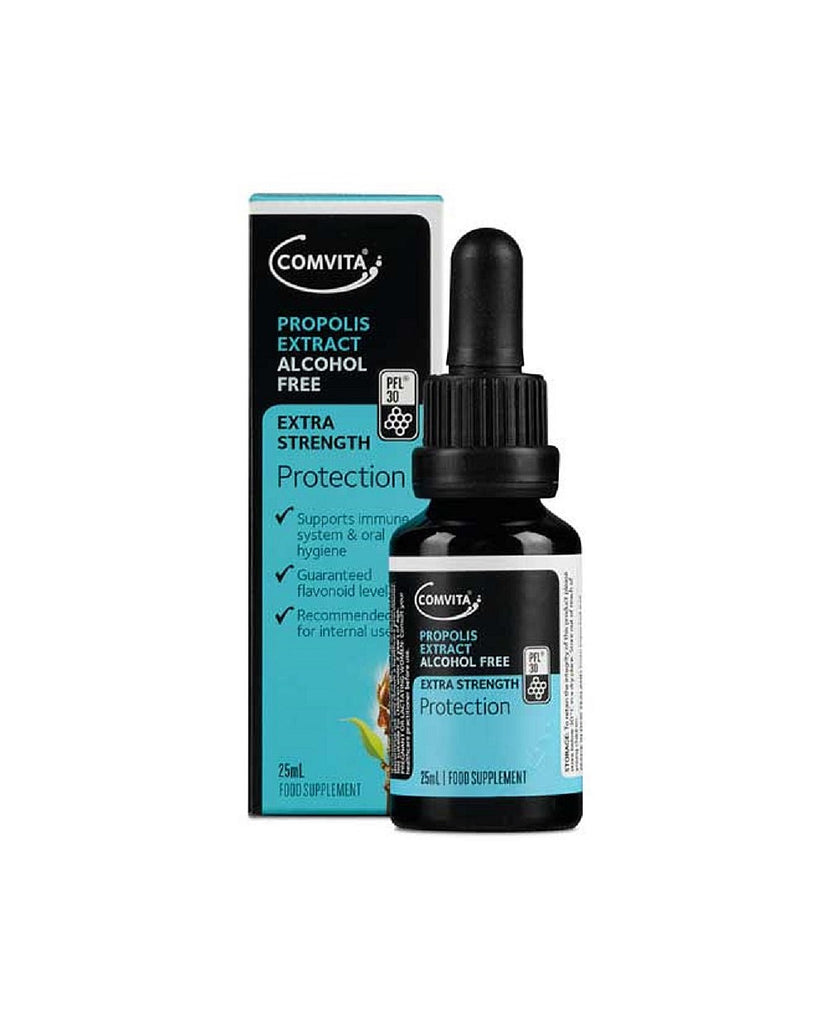 Propolis Extract (Alcohol Free) PFL30 25ml
Product Description
Comvita Propolis extract (PFL30) is easy to use, soothing, water soluble and ideal for people who want the full benefits of propolis without taking alcohol. It is recommended for internal use - drink daily as an antioxidant and to support immune health.
Guaranteed PFL30 flavonoid rating.
Easy-to-use dropper
Bees make propolis by gathering resin or sap from plants and combining it with enzymes. Packed with powerful protective bio-flavonoids (natural antioxidant), they use propolis to protect their hives from infection. For this reason propolis is known as 'nature's best defence'. We mimic the clever bees by collecting propolis from our hives, using it as a key ingredient in many of Comvita immune health and winter wellness products.
All Comvita products contain the purest of natural ingredients and are processed utilising leading-edge technology ensuring that nature's delicate balances are retained throughout production.
---
More from this collection